NOMINATE A STALLION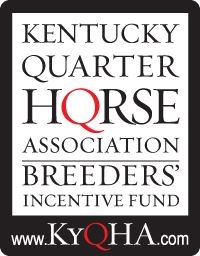 Kentucky Breeders' Incentive Fund - Stallion Nomination

Step 1
If you are not already a member, join the KyQHA. Amateur and Youth memberships are not required for participation. Download the electronic 2020 Membership Form or 2021 Membership Form to begin.

Step 2
Fill out the Stallion Nomination Form. Please make note of the requirements on the form.

Send by FAX
888-641-3944

Send by Mail
KyQHA
PO Box 85
Eastwood, KY 40018-0085

If you require the KyQHA Breeders' Incentive Fund Logo, KyQHA will provide an EPS or Hi-Res JPEG of the approved logo via email to the owners of eligible stallions. The logo may not be altered in any way. The approved acronym is "KyQHA BIF".